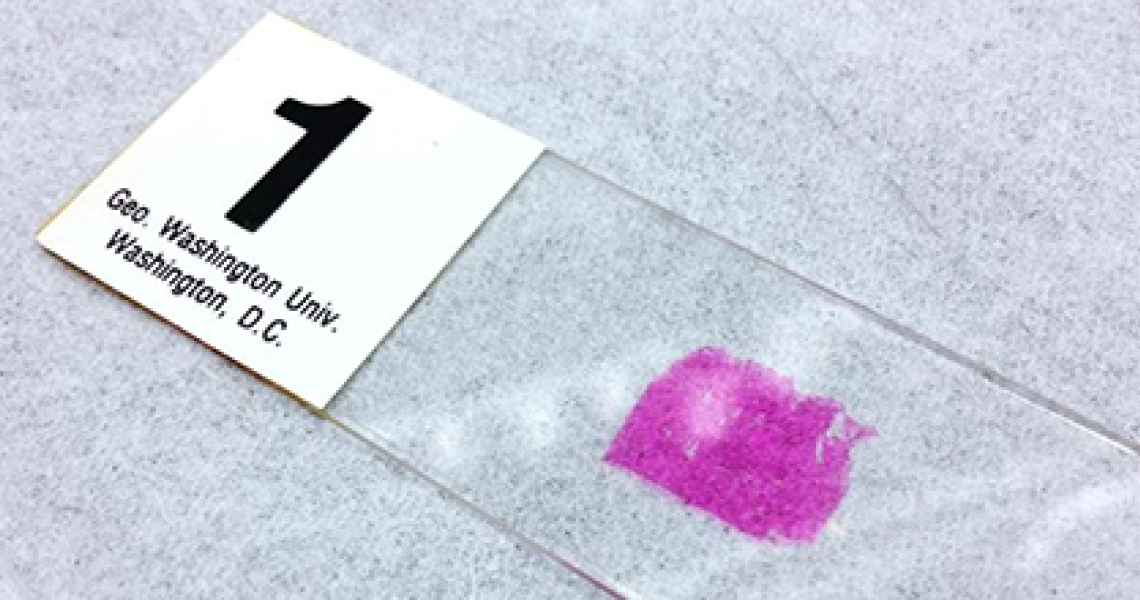 The Research Pathology Core Laboratory is a research core facility developed in support of the Institute for Biomedical Sciences and housed in the Department of Pathology at the GW School of Medicine and Health Sciences. The facility is located in room 124 Ross Hall.
The Pathology Core Laboratory is available to provide research services for both human and animal tissues, including tissue processing, embedding, sectioning, routine H&E and special stains, frozen sections, optimization and performance of Immunohistochemistry. Pathology consultative services are also available.
The mission of the Pathology Core Laboratory is to support graduate students and research investigators in the Institute of Biomedical Sciences and in the greater GW research community:
To provide quality histological tissue  preparation in a timely and cost-efficient manner
 
To provide expertise in-house that can assist investigators and graduate students in developing new histological approaches that can further their research productivity.
 
To provide a center of expertise for research staff and graduate students in demonstration of histological methods and/ or interpretation of pathology.